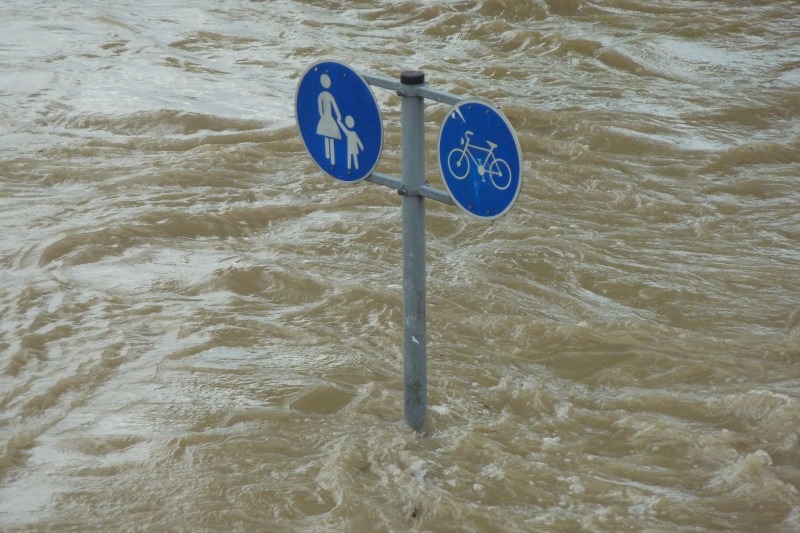 The devastating floods that ravaged Northern Italy have affected the lives of thousands of people. As a result, Pope Francis expressed his condolences and prayed for the people who had been harmed by the most recent disaster.
Pope Francis' Statement about the Recent Calamity
Emilia-Romagna's Catholic bishops have issued a plea to the area to maintain its solidarity amid the crisis and have pledged to do anything in their power to assist those who need support in conjunction with humanitarian efforts. Zuppi has urged the priests to inform Caritas of urgent matters requiring immediate attention.
A report from the Catholic News Agency stated that authorities from the area explained that certain portions of the region received around 40 centimeters or nearly 20 inches of rain in just 36 hours. The intense rainfall throughout the region resulted in the overflowing of 23 rivers and triggering 120 landslides. Thousands of people have been moved out of the worst-affected districts, which include the city of Ravenna, which is well-known for the Byzantine mosaics that decorate the churches there that date back to the sixth century.
Moreover, photographs taken in Faenza and Cesena's towns show vehicles almost completely buried in murky water. Rescue teams used helicopters and small boats to assist residents in evacuating flooded buildings. On the other hand, on Thursday, May 18, Pope Francis conveyed his condolences by an email to Cardinal Matteo Maria Zuppi, who served as the Archbishop of Bologna which stated that although guaranteeing passionate prayers of stillness for those who died and conveying condolences to their families, the Supreme Pontiff asks for from God comfort for the wounded and comfort for those struggling implications from a terrible calamity.
According to Vatican News, the Pope also extends his gratitude to all those who, especially in these difficult hours, are trying to provide relief and relieve all suffering. He also expressed his appreciation to the diocesan organizations for their demonstrations of solidarity and brotherly connection to those in need that are suffering the most. Furthermore, the Holy Father gave his Apostolic Blessing to everyone in attendance as a gesture of intimate spiritual communion. He conveyed the prayers of Cardinal Pietro Parolin, the Secretary of State of the Vatican.
Also Read:Bishop David Bonnar Urged Prayers for Ohio's Major Ecological Disaster
Update on the Aftermath of Devastating Northern Italy Floods
Based on a report from Aljazeera, the eastern half of the region known as Romagna was ravaged by torrential rains, which caused as many as 300 landslides, 23 rivers to overflow their banks, around 400 highways to be damaged or destroyed, and 42 municipalities to be submerged in water. After discovering four more bodies on Thursday, May 18, the total fatalities reached 13. As mentioned, two farmers in their 70s were among the most recent victims of the floods. They allege that they may have been electrocuted as they were trying to move a refrigerator inside a flooded house. 
Additionally, an advocate for agriculture named Coldiretti stated that more than 5,000 farms had been flooded, resulting in the death of animals and the submersion of tens of thousands of hectares of crops, including vineyards, fruit trees, vegetables, and grain. The floods are reportedly the most recent in a string of severe weather events that struck Italy over the previous year. Accordingly, what was once rare catastrophes have become an everyday occurrence in Italy. As a direct result of human activity, these types of natural disasters are becoming increasingly common, according to the opinions of various experts.
Related Article: Cardinal Krajewski Revisits Italian Island of Ischia Following Devastating Flood, Extends Pope Francis's 'Closeness' to Grieving Families