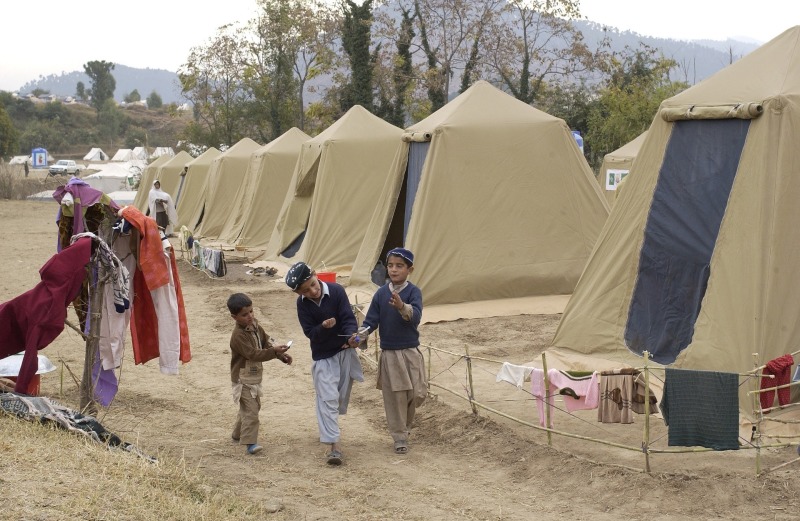 The Oak Lawn Methodist Church has provided shelter for immigrants for years. As the end of the pandemic-era health program known as Title 42 draws near, the church is preparing to receive further refugees looking for a safe place.
Title 42 Ended
Oak Lawn United Methodist Church has been collaborating with Dallas Responds for a significant time. They have merged to develop a system that will assist in meeting the demands of migrants while offering some relief for the border communities of Texas, NBCDFW reported. An immigration spokesperson intimately involved in the operations, Almas Muscatwalla, noted that getting ready occurs on several different levels. "One is to prepare to be able to receive our guests." As mentioned, the discussion has progressed to include Title 42, and they intend to make modifications as required.
An official report from the United States stated that there were approximately 10,000 encounters with migrants per day at the Texas border as of Tuesday, May 9. Currently, Oak Lawn United Methodist and Dallas Responds are responsible for housing approximately 60 migrants every week. The church has indicated that they have the resources to boost capacity to about one hundred migrants per day, Monday through Friday.
According to Kera News, due to Title 42, the United States swiftly removed individuals claiming asylum during the pandemic's peak. This will enable the immigration process to return to its usual operation, disrupted by the virus. Unpaid volunteers almost entirely carry out the function of the church. After a lengthy and potentially dangerous journey to the United States, they bring the people seeking shelter inside the chapel and provide them with a place to rest. 
The average length of stay for asylum seekers at the church is about half a day. Rachel Griffin, the senior pastor at OLUMC, predicts that there will be a rise in activity once more buses begin coming and that they will require additional supplies of food and clothing to give them out to asylum seekers. Griffin and her team have been soliciting assistance from volunteers and encouraging them to sign up. In addition, they are requesting donations of items such as snacks, backpacks, and articles of clothing like t-shirts and pants. 
They also attempt to communicate their messages calling for help to as many people as possible by posting information and videos on their social media platforms. Moreover, training is provided to individuals who join up to assist at the church's Welcome Center. Some people offer assistance to migrants in the process of making travel plans, such as obtaining bus or airline tickets for them. Others see to it that visitors receive food and that they can communicate with their families.
Also Read: Chinese Christian Refugees Seek Shelter in Thailand
Other Organizations that Provide Shelter to Refugees
CBS Texas reported that Gateway of Grace, a Dallas-based nonprofit organization that assists refugees in starting over, is also getting ready for an increase in the number of migrants who will require their assistance. The group provides families with food, clothing, and hygiene items, assisting them in acquiring a better understanding of the local tongue, locating suitable employment, and receiving spiritual counseling. They claim they want additional volunteers to help refugees start new lives.  
On the other hand, Garrett Pearson, World Relief North Texas' director, said in a statement that their organization is willing to help vulnerable immigrants, involving these people seeking asylum, to the extent that its limited finances allow it, through close collaboration with church groups and other local organizations. Accordingly, they will keep up the campaign for long-overdue immigration measures that would provide safe borders, proper procedure, and humanitarian consideration for those fleeing persecution, anchored in our Christian belief that every individual is made in the image of God. Both the City of Fort Worth and the City of Dallas reportedly have no active role in welcoming or screening migrants who cross the border into Texas at this time.  
Related Article: United Church of Christ's Annual Mission, 'One Great Hour of Sharing' Aims to Help More Than 25 Million Global Refugees