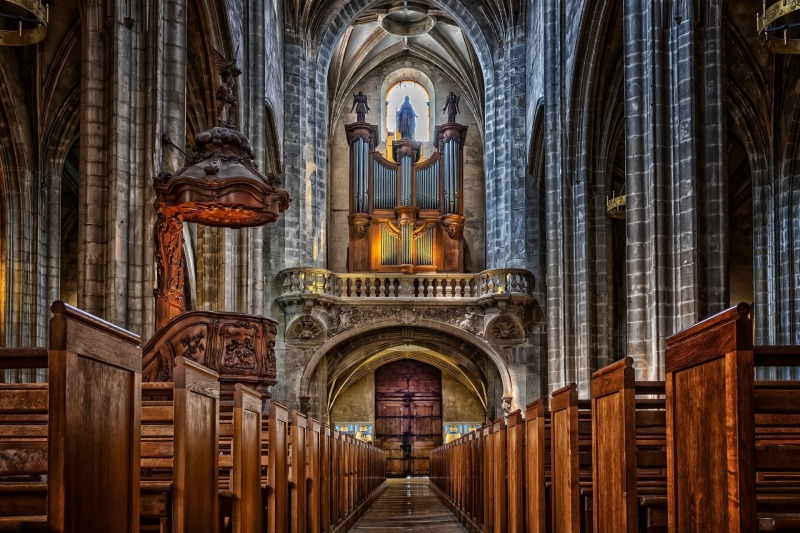 A church volunteer woman had a sexual relationship with a minor, and one of their alleged sexual encounters occurred inside a church. Despite this, the 32-year-old lady was able to avoid going to jail after pleading guilty.
Sexual Relationship of Church Volunteer with a Minor
The investigation into a volunteer at an early childhood education program in Oklahoma, Carol Maureen Geiger Russell, began when the 14-year-old boy's-mother checked his cellphone and discovered specific sexual messages that had been traded between Russell and the child on the boy's Twitter account. Law and Crime reported that the mother, who didn't even know her son had a Twitter account, took pictures of the messages before saying what she had discovered to the Tulsa Police Department.
The victim allegedly informed police during an interview that he started the Twitter account because his parents frequently looked through his mobile. On the other hand, Russell reportedly called back only a few moments later to make an updated statement after telling authorities over the telephone that she had no connection to the victim. In her second statement, she agreed to specific sexual behaviors with the victim. Also, she asserted that the kid initially broached the notion of a sexual relationship, which she rejected, but he eventually pushed her into intercourse.
Moreover, after Russell entered a guilty plea to one count of lewd molestation, one count of making a vulgar or indecent solicitation to a minor, and one offense of filthy or inappropriate exposure to a child, Tulsa County Judge Rodney Sparkman sentenced her to 15 years of probation with a suspended sentence last month. Apart from having her prison term put off, Russell was also forced to declare herself as a sexual offender, pay $2,250 in fines and expenses, and submit to a sex offender evaluation. 
As per Fox 23, TPD Officer Danny Bean said the victim's mother contacted them because they weres "very explicit and sexual in nature." The arrest of this woman, according to Bean, is proof that pedophiles come in all sizes and shapes. If the suspect is a classmate or someone in a position of authority over them, they can become a victim regardless of their sexual orientation or age, Bean noted. Furthermore, the 14-year-old boy disclosed to police that Russell had engaged in sexual activity with him inside the church where they were volunteering. "Always check in with your children and make sure everything is okay and good. Maybe something like this is happening with them, and they don't want to say it yet," he added.
Also Read: Former Church Leader Accused of Grooming A Teenager For Sexual Activities Online
Russel's Response to Sexual Act Inside A Church
According to a report from International Business Times, Russell contends that the victim was the one who initially brought up the possibility of a sexual relationship despite his rejection of making sexual acts. However, the proof, as well as the statement provided by the victim, contradicted Russell's allegations. The victim is said to have told the police that Russell was the one who approached him and encouraged him to make sexual contact with the woman. At least once, Russell allegedly engaged in sexual activity with the victim while they were both present in the same building, which was a place of worship where Russell volunteered.
Related Article: 27-Year-Old Man Faces Court Trial For Allegedly Assaulting An Elderly Woman at Mira Mesa Church