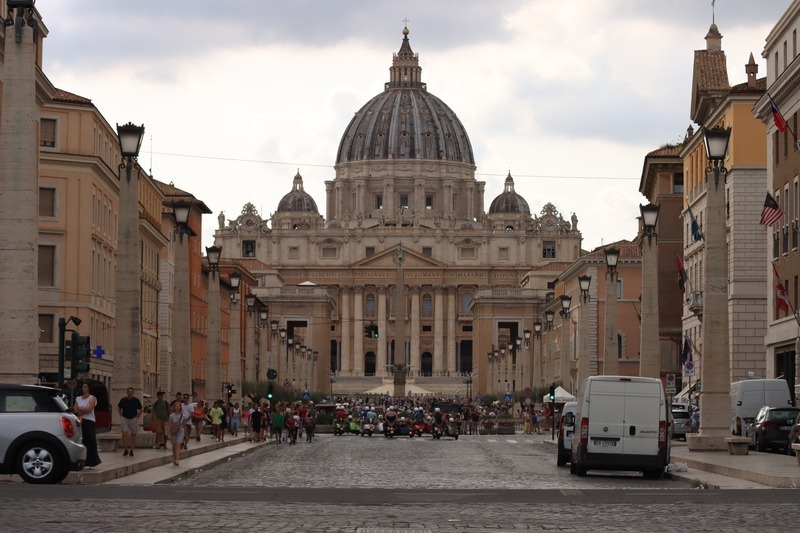 In response to allegations of bullying, Pope Francis made the audacious decision to oust top executives from Caritas Internationalis, the Vatican's primary charitable organization. Aloysius John, the newly expelled leader, is fighting back, claiming that the Vatican is indulging in a "brutal power grab" motivated by a "colonialist" mentality.
Pope Francis Dismisses Top Caritas Internationalis Managers Amid Bullying Allegations
According to Associated Press News, Pope Francis fired Caritas Secretary General Aloysius John, Caritas President Filipino Cardinal Antonio Tagle, as well as Tagle's vice presidents, treasurer, and ecclesiastic assistant last November in an extraordinary show of papal power. The Holy See claimed that an outside inquiry had uncovered "real deficiencies" in management at the Caritas secretariat in Rome, which had an adverse effect on employee morale. In order to go forward and reestablish stability, the organization will be closely monitoring the impact of these steps and the impending elections.
Even though there was no proof of financial wrongdoing or sexual misconduct, former workers claimed John's management led to bullying, harassment, and humiliation. The Vatican started an independent investigation after the Caritas board looked over the accusations but chose not to take any action. John was fired, along with other Caritas leaders, as a result of the findings.
John wrote an eight-page open letter to the Caritas network on the eve of the assembly to choose his replacement, breaking his six-month silence and asserting that the organization was operating profitably when he was let out. He asserted that he requested the independent investigation to better assist staff who had expressed their concerns and criticized the Vatican's decision as being "made in haste, with incredible violence and very poor public communication," and he accused the Vatican of engaging in a "brutal power grab" through the takeover by its development office.
Also Read:New Vatican Bishops' Prefect Outlines Vision for the 'Ideal Bishop'
Caritas Internationalis Faces Scrutiny Over Handling of Child Sexual Abuse Case
A Belgian Salesian priest who was convicted of child sexual assault and possession of child pornography in 2012 was reportedly named director of Caritas in the Central African Republic in 2019, according to a shared article in ABC News. The network located two people who were allegedly abused in the nation after the priest was assigned there. The United Nations cut connections with Caritas in the area as a result of the disclosures.
Caritas first asserted that it was only in 2019 that they became aware of Rev. Luk Delft's criminal conviction after learning about the allegations of pedophilia against him. Internally, nevertheless, it was discovered that Tagle, Roy, and others were aware of Delft's 2017 conviction.
Concerns regarding Caritas' handling of the incident were raised by the organization's personnel, particularly in light of a 2019 Vatican statute demanding that Delft and anyone suspected of covering up for him being denounced to the Holy See. Despite the fact that Caritas requested an internal "Accountability Review" of the matter, no decision-makers are known to have been disciplined, and the report's conclusions have never been made public.
According to US News, the honor of being appointed a cardinal by Pope Francis last year was denied by Luc Van Looy, a Salesian bishop from Belgium who was a member of the Caritas board at the time. As Caritas Internationalis undergoes substantial leadership changes, handling the abuse case and its ramifications continue to be under close scrutiny. He highlighted his insufficient response to clerical abuse incidents and chose to decline the honor "to not harm victims again."
Related Article:Pope Francis Announces 2024 Argentina Visit, Orders Archbishop Gänswein to Depart Vatican