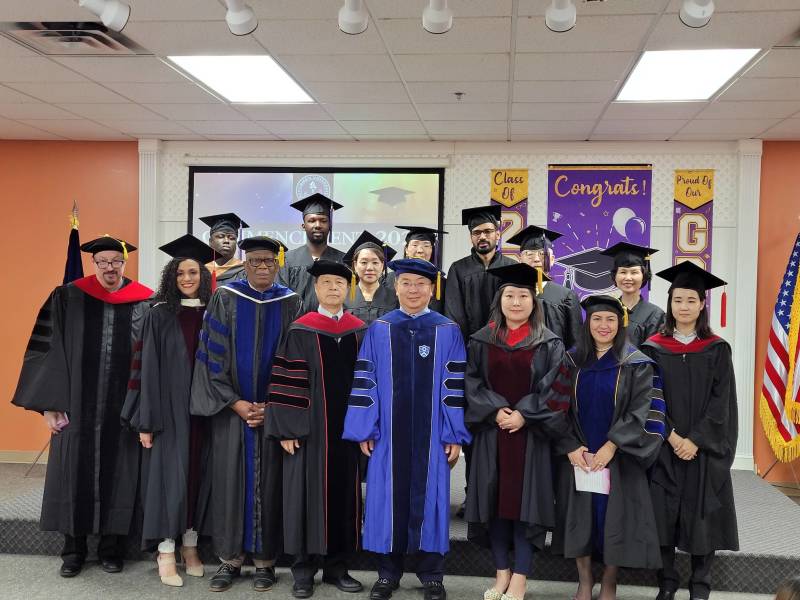 Reformed University held the 2023 (15th) degree conferment ceremony in the Reformed University Chapel Room on May 6th with about 50 alumni and professors in attendance. At the graduation ceremony, a total of nine graduates were honored, including one master's degree in business administration, five bachelor's degrees in business administration, and three bachelor's degrees in theology.
In the graduation ceremony, President Dr. Jeong said to the graduates, "What I would like to remind you is that you have an entrepreneurial spirit that will persevere and take on challenges no matter what. In particular, you faced the unprecedented difficulties of the pandemic caused by the new coronavirus variants, you worked hard in class, and you have reached today. I hope you have a deep gratitude to the professors and staff who guided you with dedication and passion to help you reach today, and to the parents and family who have supported you with love. I hope you will always remember this gratitude and live a life of caring and serving others. I hope you don't forget that when you live together with others and contribute to the development of the community, you enjoy a truly happy and valuable life."
Reformed University (www.runiv.edu), located in Lawrenceville, Georgia provides Business, Theological Studies and Leadership education programs to domestic students and international students.