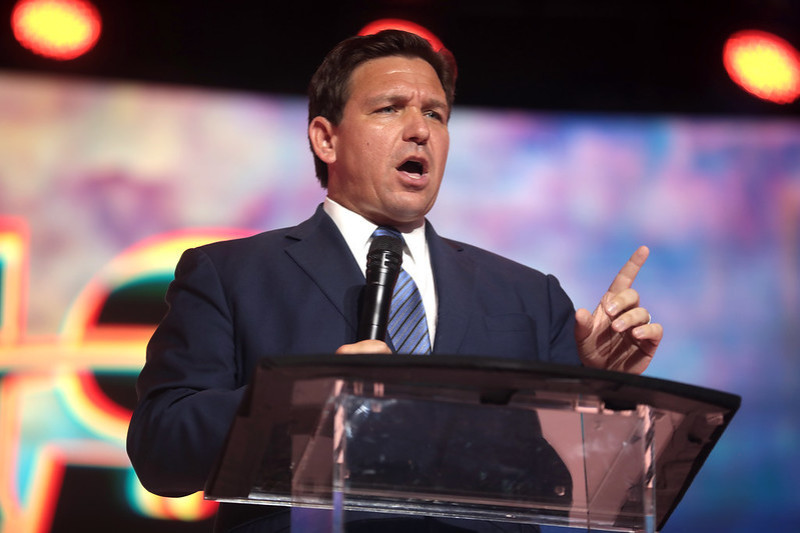 Hamburger Mary's Orlando, a popular drag performance and restaurant in Orlando, filed a federal lawsuit on Monday against the state of Florida and Governor Ron DeSantis. Following the passage of a new state law that specifically targets drag performances less than a week ago, action was taken.
The proprietors of Hamburger Mary's assert that the government is violating their First Amendment rights to free speech in a legal dispute that has just started in Orlando federal court. In order to give the lawsuit more time, they have asked the court to delay the law's application temporarily.
Lawsuit Against Florida and Gov. Ron DeSantis Over Free Speech
According to the article in Associated Press News, as he prepares to run for the Republican presidential nomination, Governor DeSantis, who is renowned for promoting anti-LGBTQ+ legislation, has made such policies a cornerstone of his program. He supported the legislation intended to limit drag shows on Wednesday, a decision that was hailed with cheers at Tampa's Cambridge Christian School. Other laws enacted by DeSantis prohibited gender-affirming child care, placed limitations on the use of personal pronouns in the classroom, and required the use of certain restrooms.
In 2008, Hamburger Mary's Bar & Grille, a chain with over a dozen locations across the country, debuted in Orlando. The club, well-known for its "family-friendly" Sunday drag acts, is alleged to have been forced by the current rule to forbid kids from attending any performances. According to reports, this has caused a 20% drop in Sunday reservations.
Advocates for the law insist that it is intended to protect kids from watching performances with explicit sexual content. In the article shared in CBS News, the lawyers for Hamburger Mary's reply that the wording of the statute is so vague and wide that it might be applied to any performance in which a male wears women's clothing, regardless of whether the act is sexually provocative. 
Also Read: DeSantis Shuts Down 'Pronoun Olympics' in Florida Schools, Asserting 'Not Happening' Stance
Activists Raise Concerns Over Anti-LGBTQ Legislation
Concerning new legislation's potential to eliminate LGBTQI+ presence in schools and might instill in pupils the idea that they should hide or feel ashamed of their gender identity or sexual orientation.
According to the article in ABC News, an important LGBTQ advocacy group in Central Florida, the Zebra Coalition's Heather Wilkie, emphasized the need to create welcoming learning environments for all children. She made the case that legislation that seems to target young people based on their identities can impede both their academic progress and overall well-being.
The latest legislation has drawn comparisons from critics to the infamous "no promo homo" regulations of the 1990s. These regulations prohibit teachers from bringing up LGBTQ+ issues in the classroom. The current legislation, however, also adds a potentially harmful component by including families and parents.
According to the Human Rights Campaign, 2021 was a record-breaking year for anti-LGBTQ legislation. Over 250 of these legislation were introduced, and at least 17 of them became law. These statistics highlight a worrying trend, prompting advocates to call for quick action to safeguard the rights and welfare of LGBTQ+ people, particularly in educational settings.
Related Article:Governor DeSantis Set to Sign Legislation Prohibiting Gender-Affirming Care for Minors and Other Restrictions