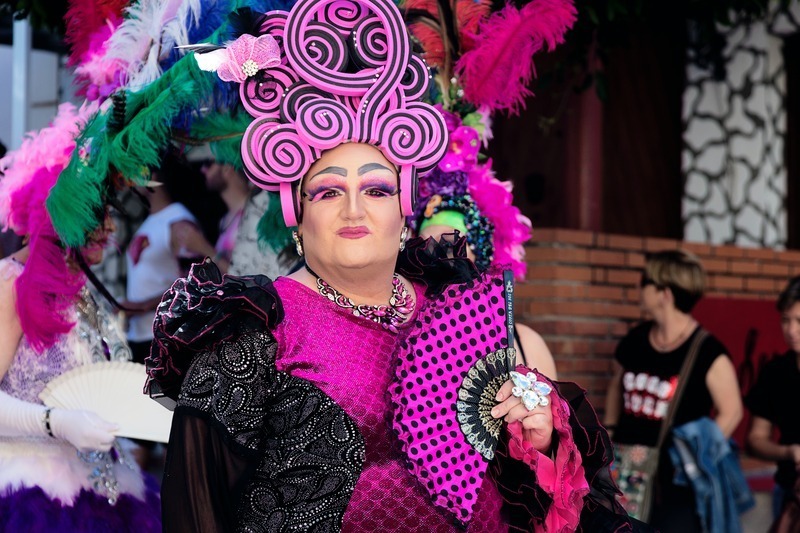 A "Pride Prom" event hosted by the LGBTQ advocacy group Grayson County Pride at the First United Methodist Church in Sherman, Texas, has drawn support and disapproval from the neighborhood. The event was moved from Pecan Grove Park to the church because of its reputation for inclusivity.
Activities at "Pride Prom" included a drag show staged by Alex Gemini and open-mic karaoke. The event's suitability for families sparked a contentious issue despite being advertised as family-friendly, which resulted in widespread protests.
Family-Friendly Drag Show at Texas Church Sparks Controversy and Protest
In the article shared in Fox News, it is said that drag shows are NEVER for kids, according to a flyer distributed online by the conservative advocacy group "Protect Texas Kids," and the Catholic group "The New Columbia Movement" were among the loudest opponents. Protect Texas Kids organized protesters at the church and voiced concerns about "churches hosting these disgusting shows." They captured footage of attendees entering the venue, including children, drag queens, and an adult wearing a furry costume.
At the demonstration, there were also counter-protesters in attendance. Some of them were decked out in pro-liberty and inclusivity symbols, such as a "gay Spiderman" waving a rainbow flag and a Gadsden flag bearing the message "Don't tread on me."
The Sherman police stated that off-duty officers would be present at the event to ensure everyone's safety. The First United Methodist Church has not yet released a formal comment regarding the "Pride Prom" event and the protests it had ignited.
Also Read: Faith Church Invites Children to 'Family Friendly' Drag Show Event Despite Restrictions of Lt. Gov. Dan Patrick
New Braunfels Drag Show Sparks Local Controversy Amid Larger Texas Debates
Another recent show and topic of drag performances and their appropriateness for children came up at a family-friendly drag event in New Braunfels, Texas, which sparked a local debate. According to the article in KSAT, while some locals welcomed the event as a kid-friendly art display, detractors contended that it was dangerous for kids because of its perceived sexualization.
Three drag queens performed in the concert, which was held in a nearby church as a benefit for at-risk adolescents. By demonstrating the inclusivity and harmlessness of drag culture, the church hoped to dispel preconceptions about it.
However, these objectives were met with opposition outside the theater, with detractors raising questions about the suitability of drag performances for young audiences. This occurrence takes place in the midst of bigger legal discussions in Texas, where legislators have put up legislation to limit "sexually oriented performances."
Security was tightened up for the event because of the issue and rising tensions. Prior to the performance, the performers had received numerous internet threats. Despite these obstacles, the pastor who was sponsoring the event emphasized the value of personal expression and condemned the maltreatment of the artists.
In a published story here in Christianity Daily, two United Church of Christ congregations have come under attack from far-right organizations for supporting drag events. Threats forced the cancellation of a fundraiser at the Loomis Basin Congregational UCC in California, and a Molotov cocktail attack occurred at the Community Church of Chesterland in Ohio. The UCC General Minister offered his support to the congregations and promised to provide funds to ensure their safety. The churches are staunch in their support of LGBTQ+ rights despite frequent assaults and theft of pride flags. Law enforcement agencies are organizing increased security measures for planned events in reaction to the attacks.
Related Article: Churches Under Attack: Ohio, California Congregations Targeted for Supporting Drag Show