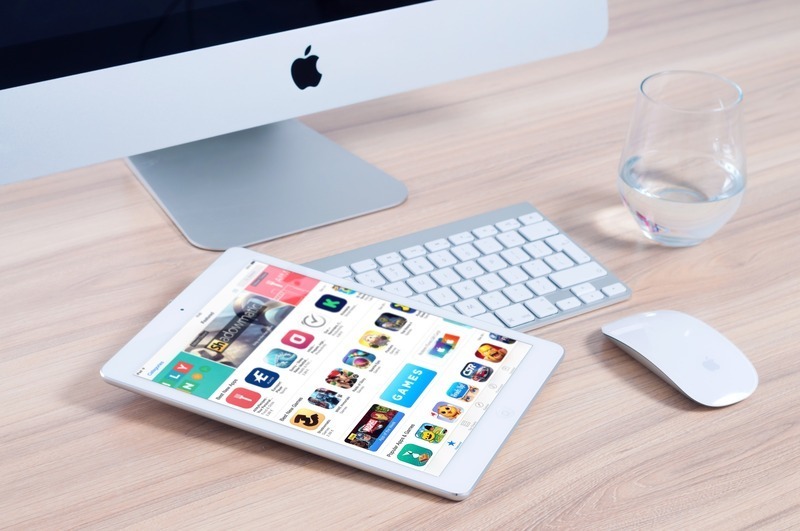 In today's world, everything revolves around technology which helps people do their everyday agendas efficiently and productively. Almost everyone in the world already has smartphones, which in these devices have multipurpose. It is used for entertainment, work, communication, and sometimes as a handheld book.
Modern technology helps people have access to everything by the palm of their hands, and mostly now, in these times where time runs fast because of how busy people are, accessibility is a priority. Those who are practicing their faith sometimes struggle to bring their physical book of the Bible, wherein it is sometimes a hassle, especially when their free time is only when they are traveling to work or school for students and also traveling their way home.
The Advantages of Using Bible Applications for Preachers and Users
According to Lifeway Research, Preachers preparing sermons in the digital age can benefit significantly from Bible software. These advantages may include: first, saving time with quick topical and cross-reference searches; second, saving space by condensing large libraries onto computers or mobile devices; third, saving money as digital resources are frequently more cost-effective than physical copies; fourth, quickly getting new perspectives from other pastors or scholars, aiding in overcoming writer's block; and lastly uncovering uncommon insights, such as visualizing word frequency or comparing translations side by side. 
Bible applications have a number of features that might improve your time spent studying the Bible. According to a story shared by a user and author in Fervr, consider using it for the following reasons: First is to connect with Christian friends through its social media features, fostering discussions and sharing insights; Next is to create eye-catching verse images, which are easily shareable on social media platforms; Third is to take advantage of a low-light reading option for comfortable late-night reading; Fourth is you are able to find verses quickly and easily, streamlining Bible studies; Fifth is some apps gives you the option that you can customize font settings for improved readability; And lastly, some apps have access to pre-prepared study plans.
10 Bible Apps For Android and IOS Devices
On the website of Share Faith, they are sharing ten free considerable Bible apps that are best for Android and IOS users:
YouVersion Bible App 
This App Provides free access to hundreds of Bible translations, reading schedules, and languages. Enables the addition of custom highlights, bookmarks, and notes.
Glo Bible 
Features a beautiful visual design with multiple translations, built-in videos, images, maps, and study tools.
Blue Letter Bible
Allows access to the Bible on your Apple mobile device, offering over 30 translations for free downloading.
Olive Tree Bible Study 
Thousands of materials, including commentaries, maps, and dictionaries, are designed for in-depth Bible study.
Bible Gateway
More than 90 Bible translations and other reading and study options are available.
Bible.Is 
More smartphone translations and languages are available than any other Bible app. The JESUS Film Project is also included, as well as dramatized audio.
ESV CrossWay
Offers the English Standard Version (ESV) Bible with a great user experience.
NIV Bible
The NIV Bible is combined with a team of programmers from Silicon Valley to create a quick and helpful Android app for Bible study and simple note-taking.
Daily Bible
Provides reading schedules, daily Bible verses, and quick and simple search options for any Bible verse or subject.
Logos Bible App 
More than 40 free Bibles and other books are accessible through the Logos Bible App. Extra tools and resources are also available when logging in with a free Logos account.
Thanks to these apps, you can interact with the Bible on your mobile device more efficiently, which adapts to varied requirements and tastes.
Also Read:10 Bible Verses to Help You Remain Strong During Tough Times
Bible Games that Can Be Downloaded from Your Smartphones
For children, several Bible games and applications can help stimulate their interest in the Bible and make it enjoyable and exciting for them to learn. Several well-liked choices shared by Ministry Spark include:
The Bible App for Kids 
Created by YouVersion and includes touch-activated animations, interactive Bible tales, and fun activities to help kids retain what they've learned.
Superbook Kids Bible App 
A fun way for kids to learn about the Bible is through the Superbook Kids Bible App, which provides games, interactive Bible tales, films, and character profiles.
My First Bible Games 
This software, geared toward young children, uses puzzles, coloring pages, and memory games to expose kids to Bible stories.
Jonah & the Whale 
An interactive storybook app called Jonah & the Whale presents the Jonah story using vibrant images, animations, and other interactive features to keep kids interested.
Bible for Kids: Holy Tales 
Offering animated Bible tales for kids, Bible for Kids: Holy Tales includes well-known tales, including Noah's Ark, Adam and Eve, and the life of Jesus.
Guardians of Ancora 
Children are invited to explore the world of Ancora in the adventure game Guardians of Ancora, performing tasks and picking up Bible stories while playing.
Adventure Bible Games 
This software, based on the Adventure Bible, offers a variety of games and quizzes to test children's Bible knowledge and aid in engaging and enjoyable learning.
These Bible games and applications can aid in attracting youngsters' attention and ensuring that studying the Bible is entertaining and fun. You may entice people to investigate their faith and gain a deeper grasp of the Bible by capitalizing on their love of screens and digital information.
Related Article:Bible Bedtime Stories for Kids Ensuring Peaceful Sleep and Sweet Dreams