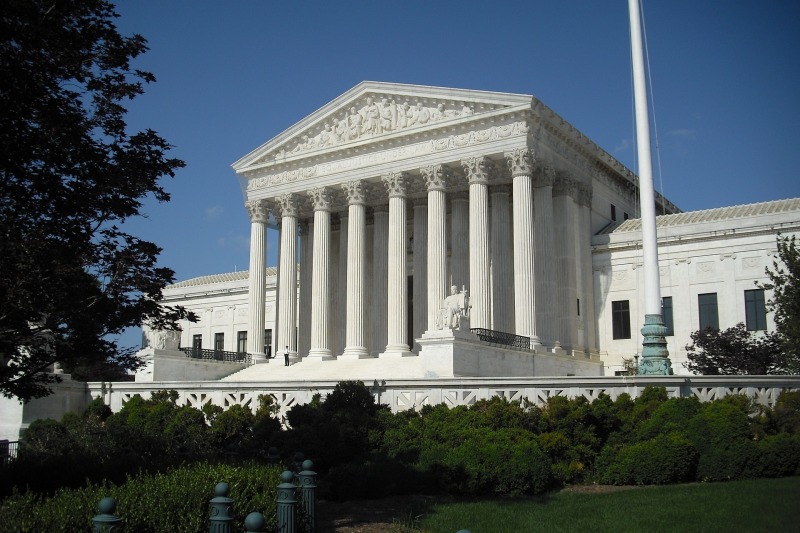 A man vandalized St. Wulfram's Church, stole money, and shattered its stained glass windows. The vandal was immediately taken into custody, and after some time had passed, he entered a guilty plea to the burglary charge.
Guilty Plea on Burglary Charge
A security alarm tracking company, Force Control Room, notified Lincolnshire Police at 4:27 a.m. on Thursday, May 18, that someone was breaking into St. Wulfram's Church located on Church Street in Grantham, according to a spokesperson of the Lincolnshire Police. A report from Lincolnshire Live stated that after being swiftly transported to the location, a police officer arrived to discover that a stained-glass window inside the structure had been shattered. It is projected that the expense to repair the damage to the window will go into the hundreds of pounds. Theft also occurred from the location's cash registers and the church's money. 
As mentioned, at 4:41 in the morning, the police arrested a man after discovering a male in the area. As per Lincolnshire Police, Lee Sentance, age 45, of Harrowby Road, Grantham, was brought before the Lincoln Magistrates' Supreme Court on Friday, May 19, and prosecuted with burglary as well as breaching the conditions of his bail. He reportedly entered a guilty plea and was granted parole to await his appearance at Lincoln Crown Court on a date that has not yet been determined. 
Additional information from Grantham Journal stated that Sentence also made an appearance in court on the charge that he stole, on Feb. 9, from The Snug café located in Westgate, Grantham, a heater, speakers, and lighting devices with a combined worth of £1,000 or more than $124. Moreover, Sentence has been released on bond and is scheduled to appear in the Lincoln Magistrates' Court on Thursday, May 25.
Also Read: Virgin Mary Statues at SC Catholic Church Severely Damaged, Breaking Off Hands and Face
Similar Vandalism Incident at St. Wulfram's Church
According to the statements made by the law enforcement authorities, Lee Gray, age 39, of Apple Tree Close, Woolsthorpe-by-Colsterworth, Lincolnshire, was sentenced to prison in connection with a burglary that took place at St. Wulfram's Church in Grantham on Dec. 25, 2019. Premier Christian News reported that the defendant was sentenced to jail after entering a guilty plea to one count of burglary. Gray was determined to be accountable for robbing a variety of assets at St. Wulfram's Church in Grantham on Dec. 25, 2019, according to the Lincolnshire Police. In addition, these items included £1,000 or more than $1200 in cash that had been given to the congregation, payment books, and historical manuscripts.
On the other hand, in order to obtain access, the defendant shattered a stained glass window, causing damage estimated at £15,000 or around $19,000; after entering the church, he turned off the surveillance cameras and stole the contents from a safe of the house of worship. "Breaking into a church in the early hours of Christmas Day morning really shocked us," Detective Sergeant Remy Simon of the Grantham CID remarked. "It showed a total disregard for the church, the local community, and Gray's actions couldn't have been more incompatible with the spirit of the season," he added.
Related Article: Christ Church in Newport Beach Vandalized By a 27-Year-Old Man, Damage Costs Around $100,000