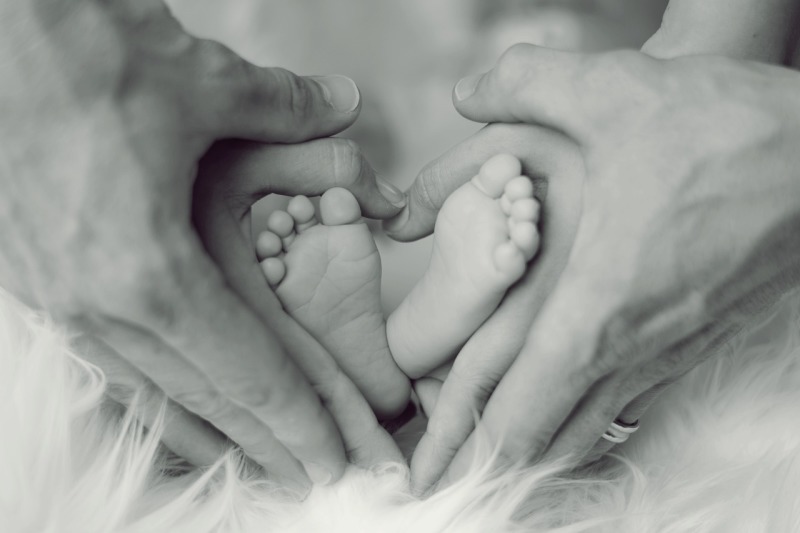 Nick Jonas is a Christian, while Priyanka Chopra Jonas, his wife, follows the Hindu religion. The couple, who follow different faiths, concluded that the best way to bring up their child was to combine Hinduism and portions of the Christian Bible.
Raising Nick Jonas' Daughter with Different Religion
A report from Outlook stated that Nick Jonas and Priyanka Chopra hitched the knot in 2018. The couple welcomed their daughter, whom they called Malti Marie, into the world via surrogacy in January 2022. The couple revealed the arrival of their first child in a statement that they issued jointly after the birth of their child. They are reportedly ecstatic to learn that they have become parents through the beautiful gift of surrogacy. While the couple concentrates on their loved ones during this significant time, they humbly request privacy. The statement concluded with the phrase, "Thank you so much." Moreover, Nick recently visited a talk show hosted by the BBC, where the interviewer questioned him on the fact that he is referred to as "jiju," which is the Hindi word for a brother-in-law. He admitted it and stated, "A lot of people do." 
He also mentioned that they had just returned from their most recent trip to Mumbai, where they attended an event celebrating the opening of a new culture. Nick remarked in an interview on the podcast Armchair Expert with Dax Shepard that he has a profound and genuine relationship with God but that God has taken many forms beyond what he has only read about in one book. As a result of Jonas's marriage to a Hindu woman from India, he has gained tremendous knowledge regarding the Hindu religion and faith, which is incredibly motivational. According to The News, Nick has revealed that he and his wife, Priyanka Chopra Jonas, think their daughter should be educated in Christian and Hindu faiths.
While discussing the upbringing of his daughter Malti, Nick disclosed that he had imparted upon her some "elements of biblical principles" in addition to teaching her about Hinduism. He also believed they were bringing up a child with aspects of principles from the Bible and the Hindu faith. Furthermore, it is essential to note that Nick and PeeCee frequently celebrated holidays and other special occasions in their home in Los Angeles. Some examples of these celebrations include Diwali and Thanksgiving. The happy couple shared photos from their celebration on various social media platforms.
On the other hand, Nick is advertising the new album he recorded with his brothers as part of their professional endeavors. Additionally, PeeCee is currently in London working on the set of her upcoming film Heads of State, which also stars John Cena and Idris Elba. Jee Le Zaraa, which stars Alia Bhatt and Katrina Kaif, is one of the other films now under production.
Also Read: Hinduism's Holiest Rites Now Include Robots Making Some Worshippers Unhappy
About Nick Jonas 
Based on an article from People, Nick Jonas is multi-talented, having a career in music, acting, and songwriting. He rose to prominence after being a member of the Jonas Brothers, a successful boy band he established with his brothers, Kevin and Joe Jonas. After the debut of his self-titled first album as a solo artist in 2014, he has enjoyed great success in the music industry. Accordingly, he was nominated for a Golden Globe in 2018 for his contribution to writing the song "Home" from the cartoon movie Ferdinand. In addition to his work in the music industry, Jonas has also made guest appearances in several films and television shows, such as The Voice, Hawaii Five-O, and the Jumanji films. He married an actress, Priyanka Chopra, also known as Peecee, in 2018.
Related Article:Google's Experimental AI 'Bard' Embraces Faith: Christianity Offers Hope to Artificial Mind